Third spring in İzmir!
With its warm climate, healing thermal springs and advanced medical technology, İzmir presents the chance of third spring to the elderly that are also called as the "third age" segment
In the tourism type that is defined third age tourism, İzmir features many elements that might be considered as solution to health problems in old ages.
In the old-age tourism that is one of the sub-titles of health tourism, the 65+ segment who wants to lead a healthy and quality life is being targeted. In this age group, there might be degenerations in skeleton system, walking problems, chronic diseases such as diabetics, blood pressure and deterioration of already existing problems because of the age. Moreover, the resistance power of the body against diseases caused from the old age diminishes and the side effects that arise due to excessive medicines increases. The health problems of the old age require medical travels as well. İzmir is an important destination for the individuals that would like to find the comfort and confidence, that they are used in their own countries, in the country of destination. Featuring any kind of old-age tourism element from geographical and seasonal conditions to medical treatment opportunities, İzmir is extremely lucky in this respect.
Having been founded in 2008, one of activities of Aegean Geriatrics Association is to make İzmir a center of attraction that is preferred in old-age tourism. Prof. Dr. Fehmi Akçiçek, the Chairman of the Association, states that health infrastructure of the city for old-age tourism is sufficient. Akçiçek says that the road to make ever-aging world population heal in İzmir is paved by promotional activities and being organized. Claiming that the hospitals in İzmir should also integrate the multi-insurance systems to which the member of EU countries are a party, Akçiçek goes on as follows: "Increasing the number of foreign language speaking personnel and establishing an appointment system are some of the first steps that we should take. The most successful example of old-age tourism in İzmir currently is Balçova Thermal Facilities that is operated by the Special Provincial Administration. They have been practicing health tourism very successfully. Large groups of elderly tourists come especially from Scandinavian countries. However, İzmir can do more thanks to its potential. We can built facilities in the same quality with the similar thermal springs in Doğanbey, Çeşme-Şifne."
Claiming that Bergama Asclepion can determine the route of İzmir as being a treatment center that has been flooded by the whole world since the early ages, Akçiçek says that "Recently, private hospitals have focused on Turkic Republics. I believe that we can include Europe and Africa among our health tourism targets. Africa continent is a region that has been discovered by Turkey very recently. It is a market that İzmir should focus on. We can attract foreign tourists with a service concept outside the general understanding. We only need a good organization."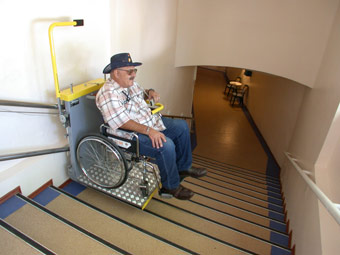 Reminding that the elderly have to combat with not only the health problems but with the living conditions, Akçiçek goes on as follows: "İzmir is a very attractive city with its streets facilitating walking, a cost-saving economy and thermal springs that can heal any kind of disease. İzmir is a city that every retired person dreams in Turkey. We can organize a health tourism campaign taking into account all these issues. We have been conducting related studies as Aegean Geriatrics Association." 
Center of attraction
Having been founded in 2008, Ege Geriatrics Association brings solutions so that the elderly can lead a healthy and quality life. There are not only the representatives of the health sector but also architects, city planners and representatives of the local administrations in this association that organizes a national symposium each year that is attended by international speakers. Vice-Chairman of Ege Geriatrics Association, Dr. Sevnaz Şahin explains the reason of being different from other associations as follows "Geriatric means elderly health and healthy aging. However, we focus on many problems that the elderly encounter in social, cultural or even architectural respect. Our aim is to make the elderly lead a quality life. For this purpose, we organize symposiums and visit the nursing homes around İzmir and abroad. The aim is not to do something on behalf of them but to do something with them. As Association, we also target to contribute to the infrastructure of the health tourism. İzmir can easily become a center of attraction in Turkey for elderly tourism with its richness."