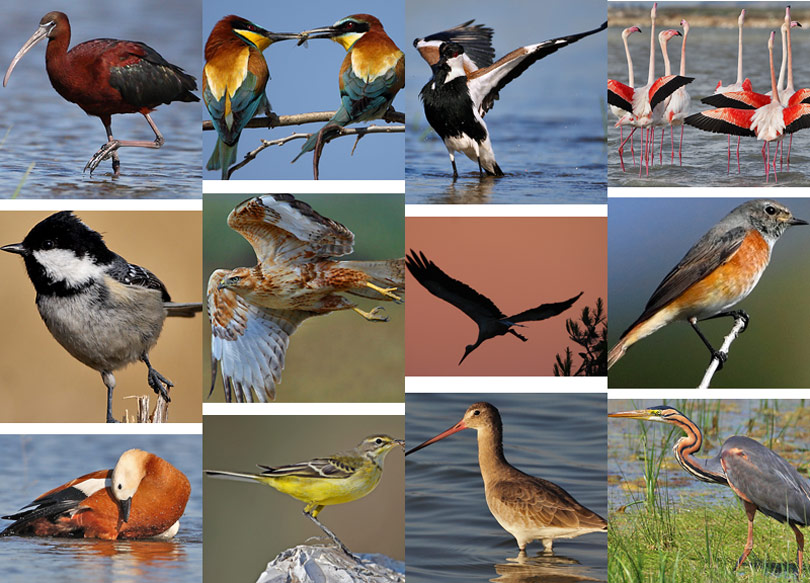 Ornithology in Izmir
Gediz Delta, which is Izmir's gift to the world's ecosystem, houses to hundreds of species of birds. You can see extinct birds at Gediz Delta as well as beautiful flamingos
Source: İZKUŞ (İzmir Bird Paradise Preservation and Development Society)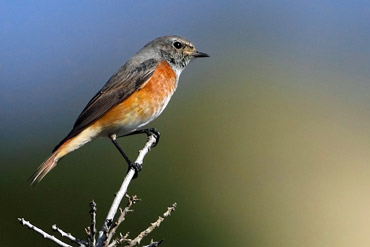 İzmir Bird Paradise (Gediz Delta) is an important area not just for Turkey but the entire world. The bird paradise, which boasts birds, mammals, reptiles, fish, fresh and salt water ecosystems, sandy areas, lagoons, shrubbery and pastures, shows all the richness of nature just next the city. 
Gediz Delta, which is one of the 14 areas included in the RAMSAR Agreement, was added to the agreement on April 15, 1008 with its 14, 900 hectare land. 8 thousand hectares were named Turkey's only wildlife preservation area in 1982. The reed area near Leukai antique city has been named a 1st class protected site in 1985.  In 2007, the entire area was divided into categories and placed under protection.
Turkey's fourth biggest delta
Gediz River, which gives life to Gediz Delta, Turkey's 4th biggest delta, is the second largest river in the Aegean Region and has a 17 million hectare water reserve. The delta is 40 thousand hectares and 20, 400 hectares is marshy area. There are fruit orchards, settlements, hills and an industrial zone in the other parts of the delta which consists of three natural lagoons called Homa, Çilazmak and Kırdeniz.
Fresh water ecosystems in the delta, which  mostly harbors salty habitats, are concentrated in old river beds, irrigation canals and in the area called reeds. Many species live in this area. Salicornia can be found near the shores and reed vegetations can be found in areas with less salt. The biggest fresh water lake in the delta is Sazlı Lake located in the borough of Menemen.
The area known as Mid-Gediz Delta within Çamaltı Saltpan is an important feeding and breeding ground for birds. Flamingos which only breed in Tuz Lake and Gediz Delta in Turkey, usually breed on islets where salt concentration is high. Flamingos mainly feed on invertebrates.
Most species of birds in Turkey
Each year, 50 billion birds migrate. 5 billion of them travel between Europe and Africa.
Migrating birds migrate between the north and south hemisphere twice a year. They find it difficult to find food in the winter and competition between them increases. That is why birds that breed in the northern hemisphere start heading towards the southern hemisphere every fall. The south is a better place for food. When spring arrives, they start migrating to the north.
Birds are very important among the wild animals in Gediz Delta. 292 types of birds have been determined in the delta so far. Some of these are species that haven't been spotted for a long time such as Toy (Otistarda), Mezgeldek (Tetrax tetrax), White tail eagle (Haliaeetus albicilla), İzmir Yalıçapkını (Halcyon smyrnensis), Bıldırcınkılavuzu (Crex crex), Kulaklı Orman Owl (Asio otus), Ak Sırtlı Kuyrukkakan (Oenanthe finschii), Dikkuyruk (Oxyura leucocephala), Altıngöz (Bucephala clandula), and Sütlabi (Mergus albellus). 235 species of birds have been spotted in the delta in 2006. In 2015, this number was 215. New species are added to the roster each year with the increase of ornithologists and bird watchers. Between 30 thousand and 127 thousand water birds are being recorded each year.
Mostly water birds are seen in the delta
The majority of birds seen in the delta are water birds. Gediz Costal birds are important among water birds. Many different species can be seen at Homa throughout the year. Species such as Kara Karınlı Kumkuşu (Calidris alpina), Küçük Kumkuşu (Calidris minuta), Büyük Kumkuşu (Calidris canutus), Sürmeli Kumkuşu (Calidris falcinellus), Ak Kumkuşu (Calidris alba), Altın Yağmurcun (Pluvialis apricaria), Gümüş Yağmurcun (Pluvialis squatarola), Çamurçulluğu (Limosa limosa), Kıyı Çamurçulluğu (Limosa lapponica), Kervançulluğu (Numenius arquata), Taşçeviren (Arenaria interpres), Akça Cılıbıt (Charadrius alexandrinus), Halkalı Cılıbıt (Charadrius hiaticula), Küçük Halkalı Cılıbıt (Charadrius dubius), Kızılbacak (Tringa totanus), Kara Kızılbacak (Tringa erythropus), Yeşilbacak (Tringa nebularia), and Poyrazkuşu (Haematopus ostralegus) can be seen in abundance at Gediz Delta.
The rare golden eagle can be seen in Gediz Delta
The delta has a rich fauna especially for species that depend on water for survival and prays. The delta is especially a popular place in spring and fall for songbirds. You can see Yelpazekuyruk (Cisticola juncidis), Bıyıklı Baştankara (Panurus biarmicus), Kaya Sıvacıkuşu (Sitta neumayer), Boğmaklı Toygar (Melanocorypha calandra), Tarla Kirazkuşu (Miliaria calandra), and Kamışbülbülü (Cettia cetti) throughout the year in the delta as well as Çayır İncirkuşu (Anthus pratensis), Ketenkuşu (Carduelis cannabina), Taşkuşu (Saxicola torquata), Sığırcık (Sturnus vulgaris), Küçük İskete (Serinus serinus), İspinoz (Fringilla coelebs), Çıvgın (Phylloscopus collybita) yazın ise Boz Kuyrukkakan (Oenanthe isabellina), Kuyrukkakan (Oenanthe oenanthe), Kır İncirkuşu (Anthus campestris), Bozkır Toygarı (Calandrella brachydactyla), Sarı Kuyruksallayan (Motacilla flava), Sazbülbülü (Acrocephalus scirpaceus), and Kızılsırtlı Örümcekkuşu (Lanius collurio) in the winter. Songbirds that can be seen in the delta only during migration include Kara Sinekkapan (Ficedula hypoleuca), Benekli Sinekkapan (Muscicapa striata), Orman Çıvgını (Phylloscopus sibilatrix), Çayır Taşkuşu (Saxicola rubetra), Ağaç İncirkuşu (Anthus trivialis), and Kızılkuyruk.
Golden eagle, which is a rare eagle, can also only be seen in Gediz Delta in Turkey. Also, preys such as Balık Kartalı (Pandion heliaetus), Kızıl Şahin (Buteo rufinus), Şahin (Buteo buteo), Saz Delicesi (Circus aeruginosus), Atmaca (Accipiter nisus), Gökdoğan (Falco peregrinus), Kerkenez (Falco tinnunculus), Küçük Kerkenez (Falco naumanni), Kukumav (Athena noctua), Peçeli Baykuş (Tito alba) and Puhu (Bubo bubo) can also be seen regularly in the delta. The biggest eagle that lives in Turkey, the white tail eagle has been spotted in 2014 and 2015 in Gediz Delta after a long absence.
The world's biggest flamingo island is in Gediz Delta
In Turkey, flamingos breed in Tuz Lake and Gediz Delta. Flamingo Island, which has a 550 m² surface area, was enlarged to 6440 m² in 2012 and can now accommodate 12 thousand flamingos. It is the biggest flamingo island with this characteristic. Around 17 thousand flamingos spend the winter at the delta. Some of the flamingo babies that are born in the delta are being encircled since 2003. After these works, some of the babies have been spotted in countries such as France, Italy, Greece, Spain, Tunisia and Israel. Also, some babies that are born in these countries have been spotted in Gediz Delta.
Gediz Delta is one of the 5 breeding grounds of an endangered  species named Tepeli Pelican (Pelecanus crispus) along with Manyas Lake (Balıkesir), Büyük Menderes Delta (Aydın), Aktaş lake (Ardahan) and Kızılırmak Delta (Samsun). Around 140 couples of pelicans breed on small islands in Homa fishpond. The delta is also an important place for the wintering of this kind. 200-700 pelicans winter in Gediz Delta.