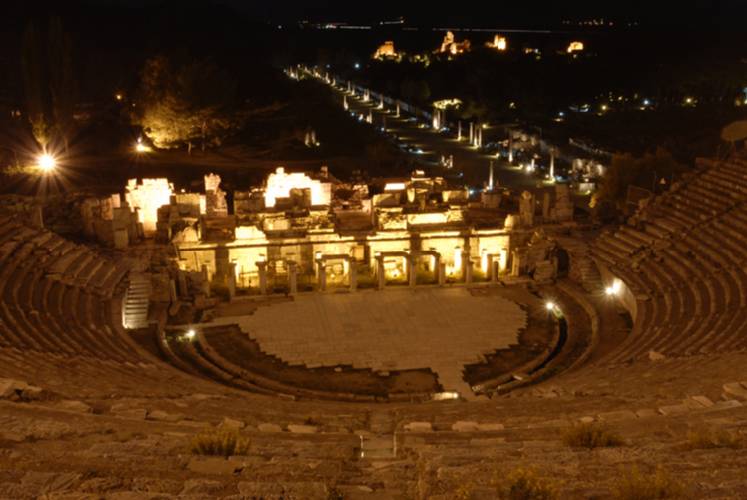 Mehmet Bastıyalı - From being a bellboy to a tourism boss!
Mehmet Bastıyalı, whose dreams of being a mufti ended in Rhodes, has rapidly risen in the tourism sector in which he started as a bellboy and remembered as one of the prominent tourism enterprisers of Turkey for years.          
 Interview: ÇİĞDEM ASKERİ 
Being born in Rhodes in 1944, Mehmet Bastıyalı has an interesting life story. Completing his primary, secondary and high school education in Rhodes, Bastıyalı came to Turkey in order to perform his higher education at Divinity School of Ankara University with dreams of becoming a mufti.
During the early period, he preached and served as an imam at Ağa and Murat Reis mosques, with the directive of the Mufti of Rhodes, Sheikh Süleyman. However, the sermons of Bastıyalı, which were paid attention by the Rhodian Turks, became the end of his dreams of becoming a mufti. Bastıyalı, who called the attention of the local offices, was restrained from maintaining his position as a religious functionary, according to the conditions of the period.
 Mehmet Bastıyalı entered the tourism sector as a bellboy, which was the job he found at the travel agency, in order to maintain his life. Bastıyalı, who rose at the travel agency that used to welcome 30 charter planes in a week in Rhodes which was a touristic city during 1970s in a short time, successfully sustained his duty until the Cyprus Peace Operation of 1974. However, even though he was a Greek citizen, the political conditions of the period caused the Turkish-origin Bastıyalı to come to Turkey. Mehmet Bastıyalı, who was denationalized from the Greek citizenship three months later although he came to Turkey as a tourist, had a stateless life in Turkey for six years.
Stating that "I had been a citizen of the world for six years", Bastıyalı tells about those years as follows, "When you are a stateless person, you are able to get the permission of work and residence in 21 countries, in which Turkey is included as well. Using that right, I entered Yaşar Holding and served as a general director at Bintur Travel Agency for 10 years. The region I was familiar with from Rhodes was the Scandinavian countries. Indeed, I initially tried to bring tourists from those countries to İzmir. We brought tourists to Çeşme until 1980. Çeşme was already the tourism centre of Turkey. There wasn't even a restaurant in Marmaris. We used to send tourists from Rhodes. Tourists would make a journey of two hours on buses from Marmaris to Muğla for food and shopping. Turkey has made great strides in tourism."
Rising from the bottom up in tourism rapidly, Bastıyalı established his own company, the Bastıyalı Tourism Establishments Trade Inc. in 1986, in the light of his experiences. Using the advantage of being born in Rhodes, which is the apple of tourism's eye, Mehmet Bastıyalı tells about how he uses his knowledge on the tourism of İzmir and Turkey, as follows: 
"In 1981, the Tourism Undersecretary of the period, Kemal Baytaş called me to serve as a guide during a visit to Rhodes. The committee, together with whom we went, was instantly filled with admiration of Rhodes. Stating that we needed to do whatever the Rhodians had made and come to this point, Mr. Kemal asked me to prepare a solution file. Perceiving this as the ten commandments of Moses, I prepared a report of progress in tourism, which was consisted of 10 articles. I sent the report to a number of top level persons, particularly including the Prime Minister and the Minister of Culture and Tourism of that period. The fact that the source of many steps taken in the sector in the next years is my report surely makes me happy."
"The all-inclusive system is the harakiri of tourism"
The experienced tourism enterpriser, who believes that individual efforts in tourism would not bring along success, states that progress in tourism could only be provided with the support of the government. Particularly emphasizing the "all-inclusive" system which has been applied by the hotels and travel agencies in an attempt to attract tourists in recent years, Bastıyalı says, "The all-inclusive system is the harakiri of tourism. It causes to make concessions to quality. In order not to make concessions on quality; the government has to lay hands on the sector at a point as well." 
Expressing that "It is wrong to have the authority to speak like 'İzmir is inviting for any type of tourism'", Bastıyalı says, "Thermal is a very repelling power for İzmir, but it is not enough alone. If you are able to present a mixture of the sea, nature, thermal, then you will become successful in tourism. The tourists were interested in historical values in the past years. However, it is not the same today. People come here for the sea-sun-sand and entertainment. You have to take shape it according to the requirement of the tourists." 
Mehmet Bastıyalı relates the description that ideally describes İzmir with the words of a former tourism enterpriser he appreciates: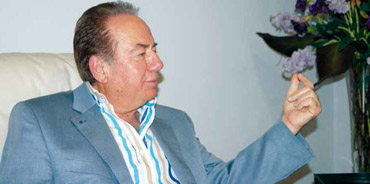 "We can make a determination as follows: İzmir does not have to be upset much. Turkey has come to such a point of tourist intensity that it will be just like the principle of computational fluid in physics. As the fluid is filled from bottom, it will go upwards. The basin is getting filled; İzmir will come to the ideal point in tourism in a short time. Besides, not only İzmir but also Balıkesir will have the experience of tourist intensity."